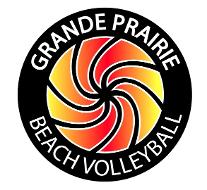 Ladies 2s League

General Info:
Tuesdays (Tiers 7-12) AND Wednesdays (Tiers 1-6)
*TEAMS WILL NOT BE ABLE TO CHOOSE what night they play in.
Due to the high demand for spots in this division,
we first consider your teams' ranking from last season, then your teams' beach and indoor volleyball experience. We will rank teams as fairly as possible based on the teams that register for the upcoming season.
For the 2023 season: teams that move up from Tier 7 will play on Wednesdays and teams that drop down from Tier 6 will play on Tuesdays.
*TEAMS MUST BE PREPARED TO PLAY EITHER NIGHT*
Please contact us if you have further questions.
Season Start Dates: Tiers 1-6 - Wed May 31, 2023 AND Tiers 7-12 - Tues May 30, 2023
Season End Dates: Tiers 1-6 - Wed August 9, 2023 AND Tiers 7-12 - Tues August 8, 2023
Open to female players ages 14+ (born 2009 or later)
Must register as a team. It is recommended that teams have up to 4 players listed on their roster so that you do not default any matches throughout the season.
Teams will play 2 matches per night between 5 & 10:30 PM.
Teams will be TIERED and compete against similarly skilled teams
Matches played in rain or shine at South Bear Creek Beach Courts.
Competitive & Recreational teams welcome (little-no beach volleyball experience required).
Space is limited!
COST: $275 per team