Chad & Mitchell
2017 U18 Provincial Champs!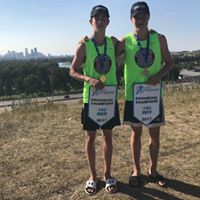 Provide an opportunity for athletes to succeed & develop their beach volleyball skills.
Geared towards athletes aged 18 and under who have some beach volleyball skills already and are interested in competing within the sport.
Athletes will be trained in the skills of competitive beach volleyball which enable them to compete in local tournaments, the Volleyball Alberta Beach Series & Provincials.
Provide a fun, interactive training environment. Practices include physical training, skill teaching & game play.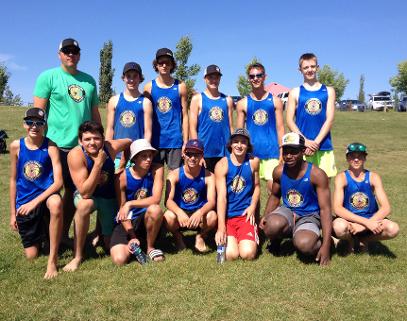 Details about beach club for the 2023 season coming soon!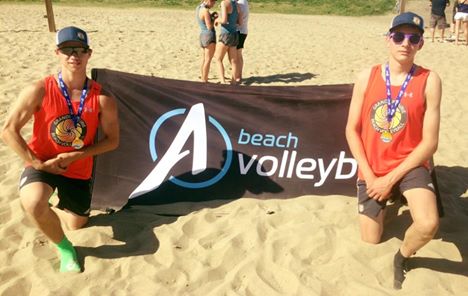 Bradley & Tyler
2016 National Bronze Medalists!
Training Schedule:
Starts early June & ends early-mid August (depending if athletes are training for Nationals).
South Bear Creek Beach Courts

We train in all weather (except lightening)
It is highly recommended that our club members play in the GP Beach League
Fees includes club uniform training. Players are responsible for all travel & tournament costs.
Tournaments:
Volleyball Alberta hosts the Youth Beach Tournament Series for 14U to 18U throughout Alberta.
Age groups are:

*Please note: The OVERAGE rule for indoor volleyball DOES NOW apply to beach volleyball.
For a complete list of the Volleyball Alberta Beach Series Schedule go to: www.volleyballalberta.ca.

Additional Tournament Info:
Registration for the AVA Youth Beach Tournament Series is done only online. You must be an AVA member in order to successfully register for events. Step-by-step instructions are on the their website www.volleyballalberta.ca. There is a $51.25 membership fee ($26.25 if upgrading from indoor) that must be paid prior to any event & both players must be members.
*Please Note: Athletes are responsible for ALL registration & travel costs.