Chad & Mitchell
2017 U18 Provincial Champs!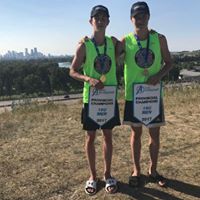 GP Beach Club Head Coach:
Sam Tui'vai
2016-17 GPRC Women's Indoor Volleyball Coach
2017 Alberta Colleges co-recipient Coach of the Year
2016 GP Beach Club Head Coach
Junior National Team - New Zealand
Provide an opportunity for athletes to succeed & develop their beach volleyball skills.
Geared towards athletes aged 18 and under who have some beach volleyball skills already and are interested in competing within the sport.
Athletes will be trained in the skills of competitive beach volleyball which enable them to compete in local tournaments, the Volleyball Alberta Beach Series & Provincials.
Provide a fun, interactive training environment. Practices include physical training, skill teaching & game play.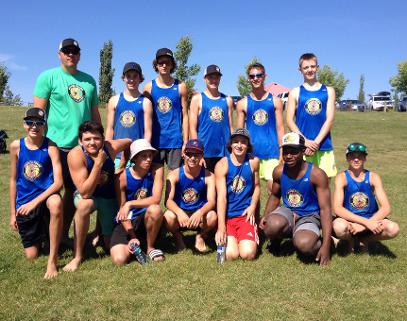 GP Beach Club Application Form: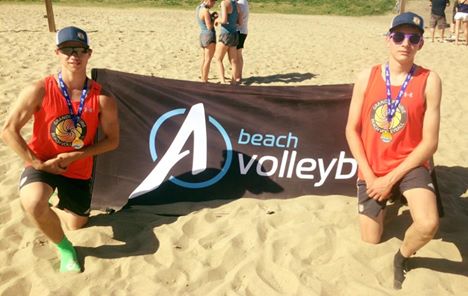 Interested in playing in our Beach Club?

Contact Us!
Training Schedule:
Starts the week of _____ & ends the week of ______.
South Bear Creek Beach Courts

We train in all weather (except lightening)
It is highly recommended that our club members play in the GP Beach League
Fees includes club uniform & 12 weeks of training. Players are responsible for all travel & tournament costs.
Tournaments:
Volleyball Alberta hosts the Youth Beach Tournament Series for 14U to 18U throughout Alberta.
Age groups are:

14U (born in 2003 or later)

15 U (born in 2002 or later)

16U (2001 or later)

18U (1999 or later)

*Please note: The OVERAGE rule for indoor volleyball DOES NOT apply to beach volleyball.
GP Beach Club recommends that their athletes attend the following tournaments:
Tournament List:
TBA
Athletes SHOULD commit to competing in the tournaments as well as all club training sessions. Players are responsible for registering & paying for tournaments as well.

For a complete list of the Volleyball Alberta Beach Series Schedule go to: www.volleyballalberta.ca.
Additional Tournament Info:
Registration for the AVA Youth Beach Tournament Series is done only online. You must be an AVA member in order to successfully register for events. Step-by-step instructions are on the their website www.volleyballalberta.ca. There is a $51.25 membership fee ($26.25 if upgrading from indoor) that must be paid prior to any event & both players must be members.
*Please Note: Athletes are responsible for ALL registration & travel costs.
GP Beach Club
PayPal Payment Option:
Please note:
We also accept cash &
cheque (made payable to GP Beach Volleyball)