Junior 2s League General Info:

Played on: TUESDAYS
Start Date:
End Date:
Open to males & females ages 14 AND UNDER (Grade 8 and younger) *some exceptions may apply
GP Beach Volleyball coaches will lead warm-up for ALL TEAMS starting at 4:15 pm. Junior League matches will be played between 4:30 & 6:30 pm. Teams are welcome to bring ALL (up to 4) players each week, however only 2 players can play a match at one time. Teams may switch players each match, but no substitutions during one set.
*PLEASE NOTE:
coaching (from GP Beach Volleyball coaches) is unique to our junior division ONLY as we want our developing players to form good habits early. B
each volleyball skills will be introduced weekly and some technical feedback (from OUR coaches) will be provided throughout match play.
Coaching from parents and/or outside coaches is NOT PERMITTED at any time.
Please see Volleyball Alberta coaching guide here:
Must register as a team of 2 females, 2 males or mixed team (1 female & 1 male) who are aged 14 & younger (grade 8 or younger).
Teams will be TIERED and competing against similar skilled teams (could be male, female or mixed teams).
Recommended that you have up to 4 players listed on your roster (including subs) so your team does NOT default during the season. *Defaults are not acceptable at any time - default fines are in full effect at all times*
LITTLE-NO BEACH VOLLEYBALL EXPERIENCE REQUIRED
Matches played at South Bear Creek Beach Courts
Played in light rain or shine
Cost: $268/team
(
includes
default deposit & 2 league shirts)
*Extra shirts are available for $20 while quantities last
Junior 2s Beach League - PayPal Option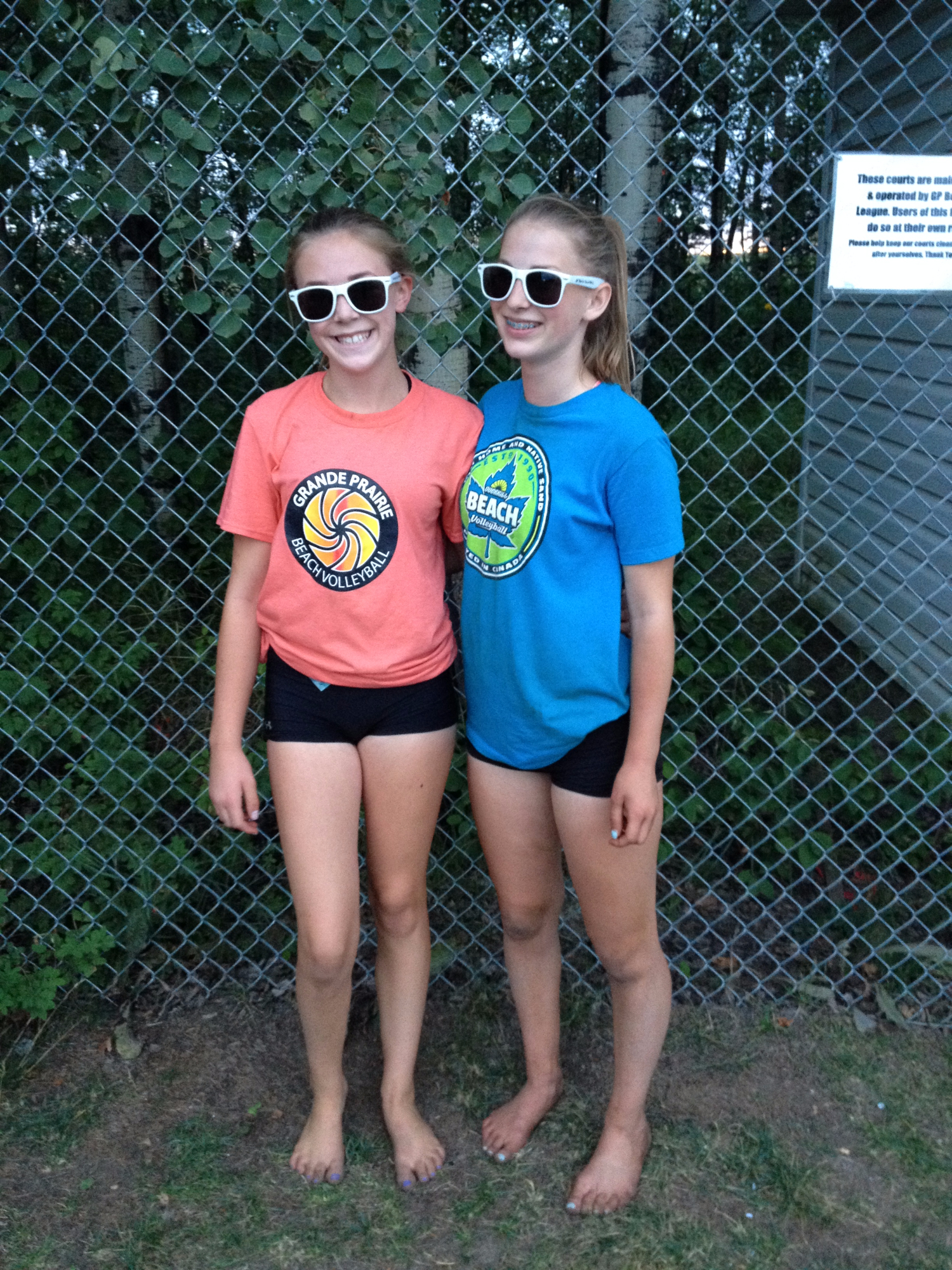 $ 268 CAD
*NEW* this season:

Mini & Junior
Development
for ages 6-9 & 10-13 year olds!